LONDON, GREAT BRITAIN. – Arthur Balder's AMERICAN MIRROR: INTIMATIONS OF IMMORTALITY wins Best Documentary Feature award 2019 as part of the official selection of the UK Film Festival, sponsored by Edgewater TV and the leading screenwriting platform FinalDraft. Led by a jury of well-respected industry professionals, the UK Film Festival has quickly established a tradition of discovering and promoting new films – some of which have later gone on to be BAFTA and Oscar nominees and winners. Their exciting screening events have created a networking hub that continues to connect new filmmakers to industry including television exposure by leading British broadcaster, Channel 4.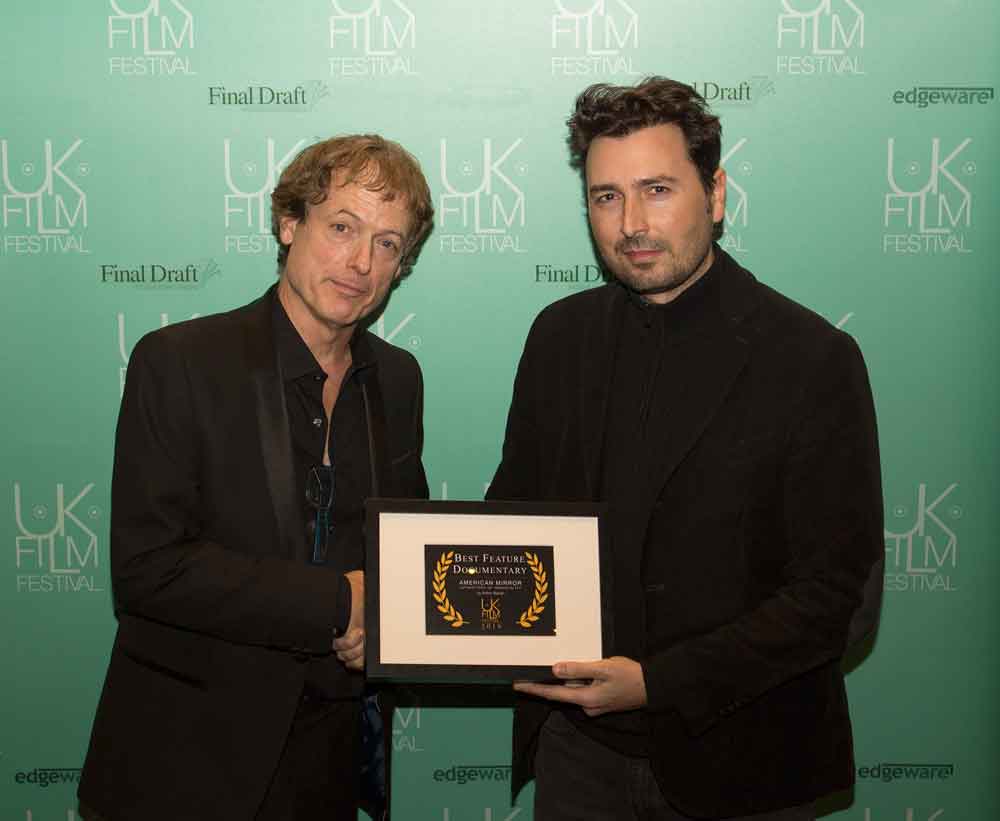 Read more about the mission of UK Film Festival on the high-end culture and arts magazine MIRO's interview of the festival's director, Murray Woodfield.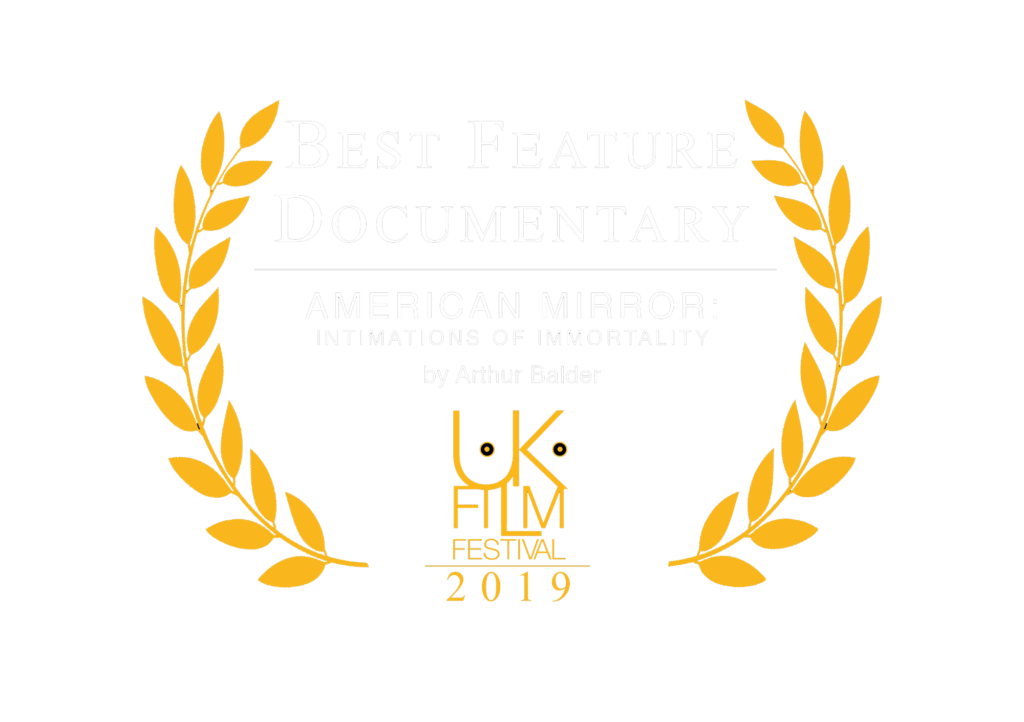 Murray's screen credits include the recent short film A Confession (winner of the Crystal Bear at the Berlin Film Festival 2015); Mike (winner of the Crystal Bear at the Berlin Film Festival 2014); as well as Over the Rainbow for SelecTV on ITV; and 30 Somehow on Channel 4.
Murray is also Director of the UK Film Festival. The festival screens in the heart of London and celebrates the cultural diversity of films made in the UK and from around the World. The festival which is held at the end of November champions great films but in particular seeks work from those filmmakers who might not yet have had the chance for a prestigious public screening of their films.